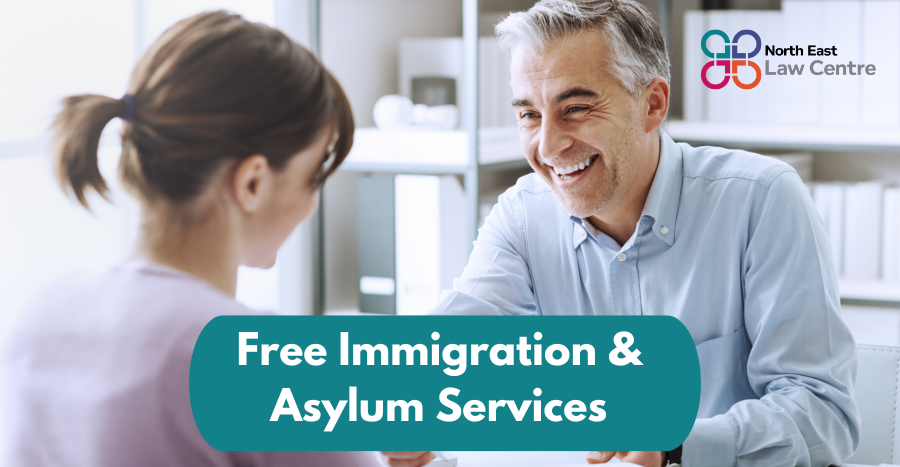 Need advice regarding a family reunion? Our skilled, fully trained, Immigration team understand that issues are often multi-faceted and complex, that's why we offer specialist information, advice, and guidance on many aspects of immigration.
ADVICE LINE
Our free Immigration Law Advice Line can provide you with 1-2-1 advice every Wednesday between 2pm and 4pm.*
To speak to a specialist, please call 0191 230 47 77, selecting option 1 for advice lines, then
option 3 for Immigration Law.**
Additionally, you can reach us or make a referral on someone's behalf at any time using our contact form. Our Business Administrators will ensure this referral reaches an advisor and you will be contacted shortly after.***


OUR SERVICE
Our Immigration Team provides free legal advice in many areas of immigration, including:
Complex EUSS cases
Family reunion
No Recourse to Public Funds
Work outside of Legal Aid scope like fresh claims
Service Feeback
"Thank you so much for your gratefully warm welcome and kind advice to us. We are very appreciated. Please accept our deepest thanks."
"I could not fault the service. Prompt response from my advisor, who was friendly, courteous and compassionate in their manner on the telephone. They gave me confidence in the service provided. Thank you very much."
OTHER PROJECTS
Projects that may be able to offer support in additional or alternative areas are highlighted here.
Please follow the link(s) below to find out more:
OTHER SOURCES OF INFORMATION
*This service is fully-funded thanks to the Legal Aid Agency, strategic partnerships, grants, and charitable donations
**Please note that our advice lines do get busy and are subject to capacity
***Referrals on behalf of others must be made only with consent of those named in the referral






To find out more about these services or to make an appointment, please get in touch.